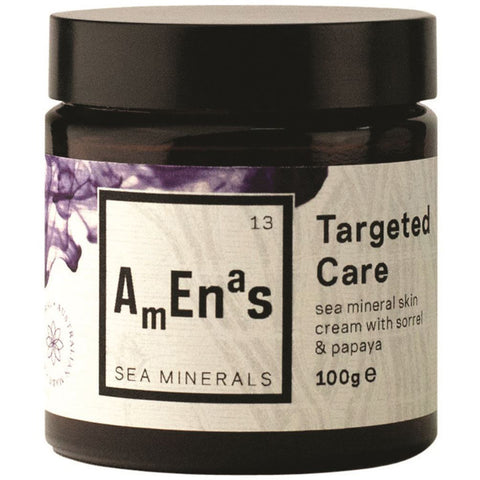 Amenas Sea Minerals
Amenas Sea Minerals Targeted Care Cream 100g
This amazing topical cream contains Carica Papaya (PawPaw) Rumex Acetosella (Sheep Sorrel) and other selected herbs, along with sea minerals and natural emollients.
This cream may help with psoriasis, sun spots, eczema, rashes and other tough skin problems.
Ingredients:
Sea Minerals, Olive Oil, Techni-gel, Beeswax, Macadamia Oil, Avocado Oil, Rumex Acetosella, Carica Papaya, Tropaeolum, Plectranthus amboinicus, Vit E, Oil of Rosemary.