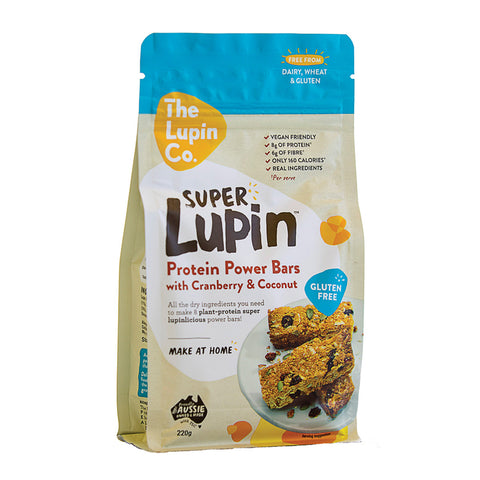 The Lupin Co.
The Lupin Co. Super Lupin Protein Power Bars Mix 220g
All the dry ingredients you need to bake you own delicious, plant protein packed power bars.
A nutrient dense power food that's easy to prepare, tasty to eat, full of protein, dietary fibre and and minerals. Plus they're rich in calcium, potassium, magnesium and iron! The Lupin Co products are 100% Australian owned and grown.
Lupin flakes are 40% protein, 37% fibre and only 4% carbohydrates, making it ideal for those following a low carbohydrate or gluten free diet.
Ingredients
Lupin flakes, flaked almonds, puffed rice, cranberries, sunflower kernels, shredded coconut, pepitas.
Key Benefits
Gluten Free
Non GMO
Dairy Free
Suitable for Vegan and Vegetarian Diets