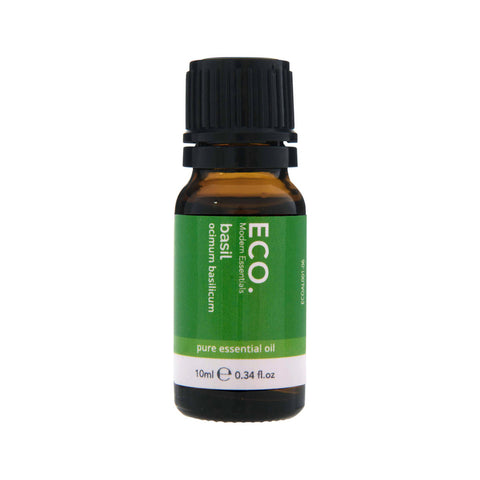 ECO. Modern Essentials
ECO. Modern Essentials Essential Oil Basil 10ml
$13.00
$14.00
you save $1.00
With a pleasant, fresh, herbaceous scent, Basil Essential Oil also improves clear thinking and relieves mental fatigue.

More Basil Essential Oil benefits:

Skin & Hair: Can be used sparingly for congested skins. Improves hair lustre.

Body: Anti-spasmodic, assists digestion, helps treat menstrual problems.

Mind & Emotions: Relieves mental fatigue. Improves decision making and clear thinking.
Ingredients
Ocimum basilicum (basil) oil.