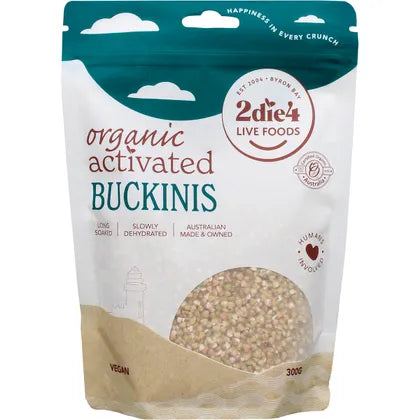 2Die4 Live Foods
2Die4 Live Foods Organic Activated Buckinis 300g
Our activated organic buckwheat is alive, well, full bodied, with notes of a spring breeze and flowering trees. We long soak and slowly dehydrate organic buckwheat at low temperatures, releasing the bioavailability of its vitamins and minerals. Our activated organic buckwheat is then packed fresh at our facility in Byron Bay.
Ingredients:
Organic Buckwheat (99%), Filtered Water, Australian Sea Salt
Key Benefits:
Certified Organic
Gluten Free
Dairy Free
Vegetarian
Vegan Friendly
Barcode
9340755000988
Specifications:
Made in Byron Bay using Buckwheat from China.