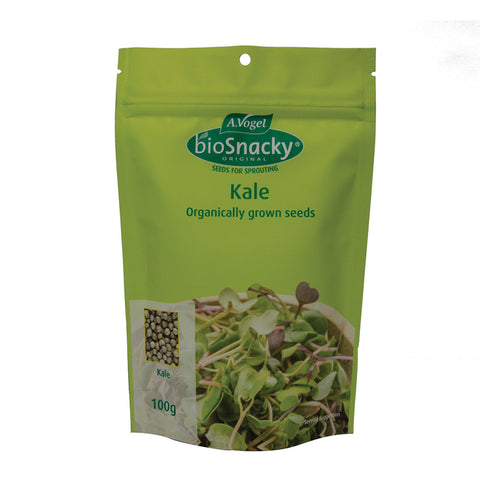 A. Vogel
A. Vogel Biosnacky Organic Kale Seeds 100g
$15.00
$16.00
you save $1.00
Kale sprouts are an excellent source of essential nutrients and contribute to a healthy balanced nutrition.
How to use Kale seeds for sprouting

Before sowing, rinse thoroughly in fresh water. For best results, sow seeds thinly. Germination time may vary with temperature.

Amount per tray / jar: 1 tablespoons of seeds
Temperature: 18 – 22oC
Water: Twice daily
Ready to eat: After approximately 3 to 6 days

Ingredients

Organically grown Kale seeds.
Key Benefits
Organic Ingredients
Dairy Free
Gluten Free
Fair Trade
Suitable for Vegans and Vegetarians