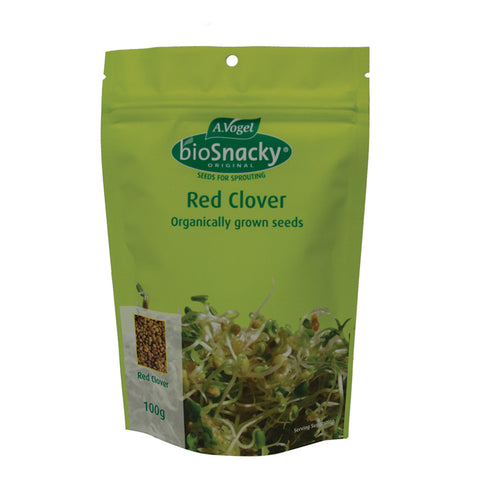 A. Vogel
A. Vogel Biosnacky Organic Red Clover Seeds 100g
Red Clover sprouts contain among other things vitamins A,B,C,E & K, Calcium, Iron, Magnesium, Phosphorus, Potassium & Zinc.
How to use Red clover seeds for sprouting
Before sowing, rinse thoroughly in fresh water. For best results, sow seeds thinly. Germination time may vary with temperature.

Amount per tray / jar: 1 tablespoons of seeds
Temperature: 18 – 22oC
Water: Twice daily
Ready to eat: After approximately 5 to 6 days

Ingredients

Organically grown Red Clover seeds.
Key Benefits
Organic Ingredients
Dairy Free
Gluten Free
Fair Trade
Suitable for Vegans and Vegetarians