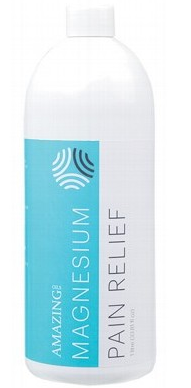 Amazing Oils
Amazing Oils Magnesium Oil 1L
$53.00
$73.00
you save $20.00
100% pure, organically sourced Magnesium Chloride - the 1L size is Amazing Oils' most economical size! This is an odourless, non oily and convenient way to raise Magnesium levels in the body. The basic protocol is to use it before bed on the tops of the feet.
*Will last a family of four 8-12 months if used daily!
Ingredients
100% Australian Organically Certified Magnesium Chloride.
Key Benefits:
Organic Ingredients

Gluten Free

Dairy Free

Sulphate Free

Suitable for Vegetarians & Vegans
Barcode
738435862220