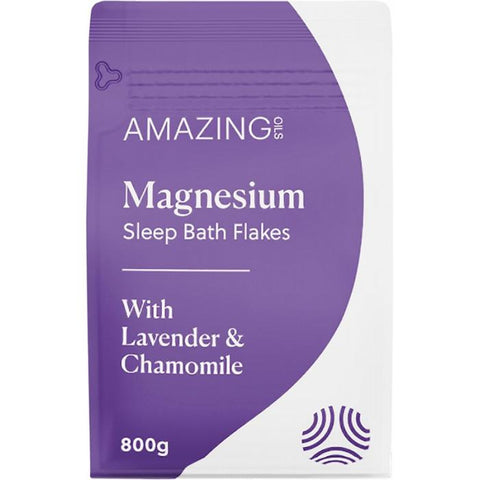 Amazing Oils
Amazing Oils Magnesium Sleep Bath Flakes With Lavender & Chamomile 800g
$16.00
$17.00
you save $1.00
Soak away the days stresses and strains with pure magnesium bath flakes, infused with lavender and chamomile
Directions:
Tear open the top of the bag and pour 1/2 a cup into a regular sized bath or a tablespoon into a foot bath. Reseal bag after use.
Ingredients:

Magnesium Chloride Flakes, Lavender Oil, Chamomile Oil.
Key Benefits:
Gluten Free

Dairy Free
Vegetarian & Vegan Friendly
Made in Australia.