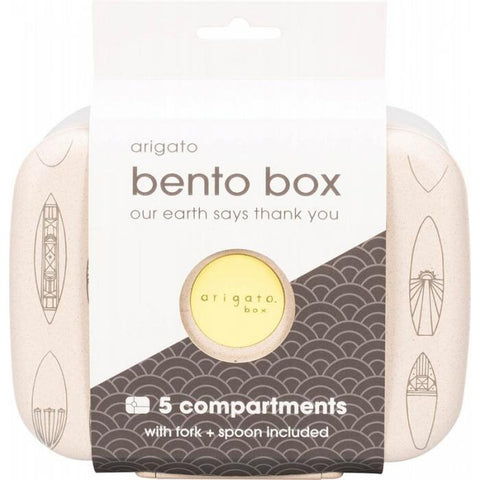 Arigato
Arigato Bento Box - Surfboards
$32.00
$34.00
you save $2.00
This is the lunch box you have been waiting for!
With 5 deep compartments and child friendly cutlery attached to the inside of the main lid, your lunch making days will be easier than ever. Our unique bento box is designed to be filled with delicious, healthy food that your kids love to eat.
As well as promoting healthy lunches, the purpose of this bento style box is to also reduce the amount of litter consumption for our earth. We figure if you have all of the compartments you need with a leakproof lid, there is no need for plastic wrap to keep food fresh. It will even satisfy the fussiest of eaters who like to keep their food groups separate!
Did we mention that the Arigato Box is also dishwasher safe? Leaving those nights of scrubbing out lunch boxes or a million different containers a thing of the past!
Our boxes are made from food grade, sustainable materials and we trust that your experience with our Arigato Box will be worth raving about.
5 COMPARTMENTS - FORK & SPOON INCLUDED

BPA Free
Barcode
735850101095