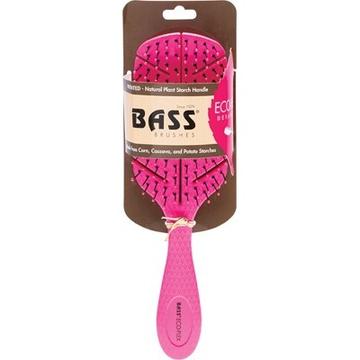 Bass Brushes
Bass Brushes Bio-Flex Detangler Hair Brush Pink
The Bio-Flex Detangling Brush by Bass Brushes is both stylish and sustainable. The specially made soft and flexible bristles reduce hair pulling and are ideals for detangling. 

Key Benefits:
Helps to prevent pain and hair breakage while detangling

Sustainable hairbrush made from corn, cassava and potato starches

Bright colour makes it an ideal kids hairbrush - fun and easy to find!
Certified 95% biodegradable
Product Ingredients: 
Made From Corn, Cassava and Potato Starches.