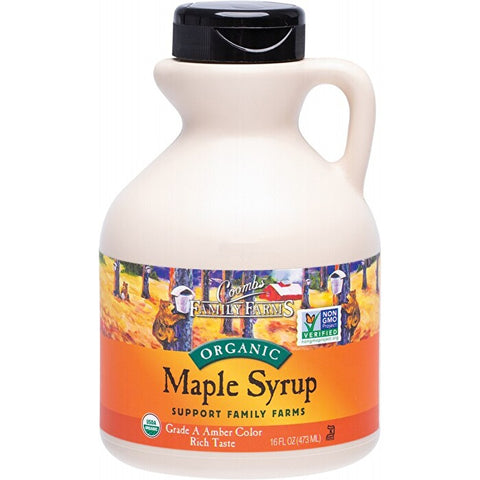 Coombs Family Farms
Coombs Family Farms Maple Syrup Grade A 473ml
$23.00
$24.00
you save $1.00
Coombs Family Farms is a 7th generation small family maple farm that works with other small independent family farmers who share our commitment to quality, environmental stewardship, and sustainable forestry.

For seven generations, Coombs Family Farms has produced great tasting 100% pure organic maple syrup harvested sustainably from trees nurtured without the use of pesticides. The superior quality and rich, sweet flavor of pure organic maple is utterly unique and entirely delicious.

Coombs Family Farms understand that there are no shortcuts to creating high quality 100% pure maple syrup. They produce 100% pure, great tasting, maple syrup by taking special care of our ancient maple trees.
All of their products are made without artificial flavours, preservatives, or thickeners.
Ingredients:
Organic Maple Syrup

Key Benefits:

Certified by the Quality Assurance International
Carries sthe USDA organic seal

Certified kosher by K of K

No pesticides are used on or near the farm

Appropriate organic cleaning processes are followed

Certified Organic

Gluten Free
Dairy Free
Vegetarian