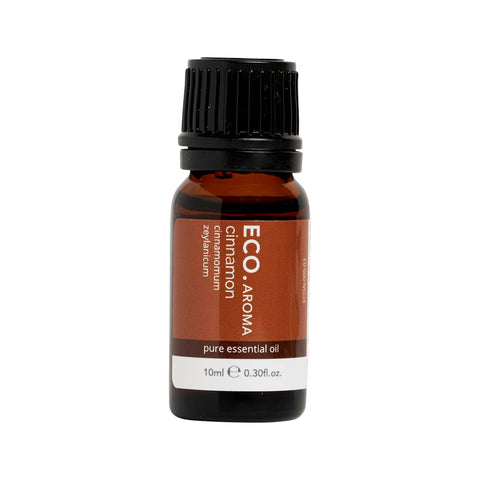 ECO. Modern Essentials
ECO. Modern Essentials Essential Oil Cinnamon 10ml
With a sweet, warm spicy scent, Cinnamon Essential Oil has antiseptic qualities and can really lift the spirits.

Cinnamon Essential Oil benefits:

Skin & Hair: Not recommended for skincare.

Body: A highly effective antiseptic. Useful of treatment in colds and congestion.

Wellbeing: Excellent in combating exhaustion, feelings of depression and weakness.
Ingredients
Cinnamamomum zeylanicum (cinnamon) oil.