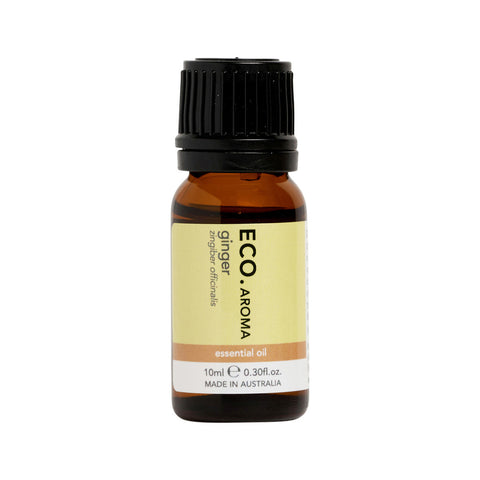 ECO. Modern Essentials
ECO. Modern Essentials Essential Oil Ginger 10ml
$14.00
$17.00
you save $3.00
With a strong, warm and pungent spicy scent, Ginger Essential Oil is the perfect natural remedy for travel sickness and relieves the symptoms of menstrual cramps.

Ginger Essential Oil uses and benefits:

Skin & Hair: Not recommended in skincare but can be helpful for bruising.

Body: Great for travel sickness. Good for menstrual cramps, coughs, colds and flu.

Mind & Emotions: Stimulating, grounding and good for memory loss.
Ingredients
Zingiber officinalis (ginger) oil.