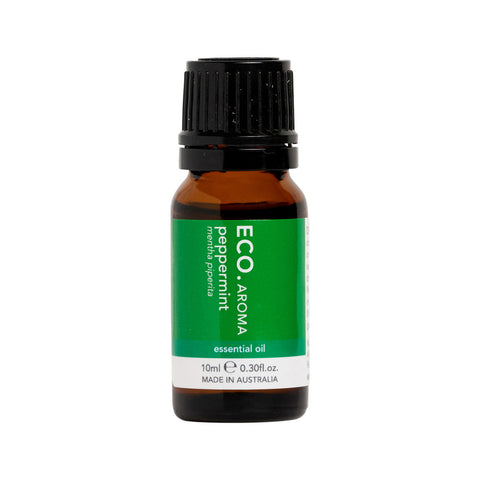 ECO. Modern Essentials
ECO. Modern Essentials Essential Oil Peppermint 10ml
Peppermint Essential Oil has a refreshing, sharp and menthol fragrance.

Uses and benefits of Peppermint Essential Oil include:

Skin & Hair: Relieves irritation and itchiness, redness and inflammation. Treats dermatitis, acne and sunburn.

Body: Helps to treat headache, migraine, stress, vertigo, faintness, bronchitis and pneumonia. Improves digestive disorders, toothaches, aching feet, rheumatism, muscular pains and periods.

Mind & Emotions: Excellent for mental fatigue and depression. It refreshes the spirit, stimulates mental agility and improves concentration.
Ingredients
Mentha piperita (peppermint) oil