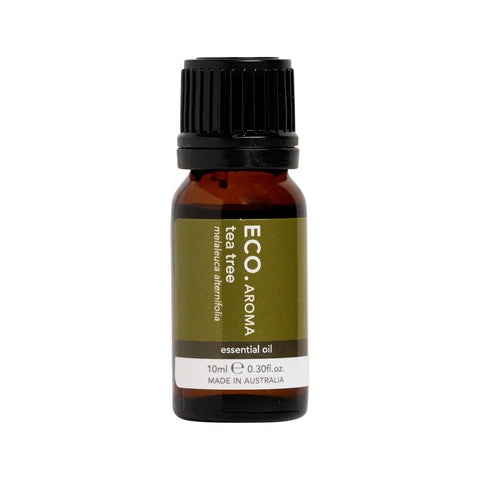 ECO. Modern Essentials
ECO. Modern Essentials Essential Oil Tea Tree 10ml
With its fresh and antiseptic scent, Tea Tree Essential Oil is wonderful for fighting infections and skin irritation.

Benefits and uses of Tea Tree Essential Oil include:

Skin & Hair: Helps to clear acne, burns, herpes, oily skin, athlete's foot, cold sores, blemishes, nappy rash, warts, sunburn and infected wounds.

Body: Helps body to fight infections including colds, flu, cold sores, catarrh, glandular fever and gingivitis.

Mind & Emotions: Strengthening, boosts morale and protecting.
Ingredients
Citrus reticulata blanco var. (tangerine) oil.