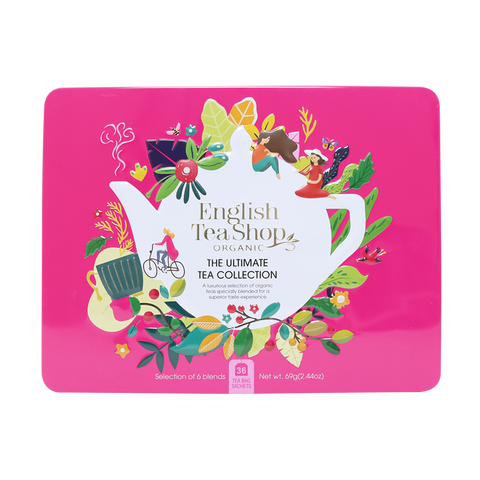 English Tea Shop
English Tea Shop Organic Premium Collection Pink Tin 36 sachets
This new packaging is free from plastics and overwrapping. The tin is recyclable and all other packaging is paper based. Tea bag sachets are now inserted in a box board tray allowing us to avoid using poly wrapping of sachets and the plastic tray.
Pink Organic Premium Collection Tin features:
Made in Sri Lanka.
Includes thirty-six sachets.
Gift set includes: Earl Grey, English Breakfast, Chamomile Lavender, Lemongrass, Citrus & Ginger, Super Berries and Intense Chai
Requires 2-5 minutes of brewing time (varies for each flavour).
Store in a cool, dry place.
Presented in an English Tea Shop gift tin.