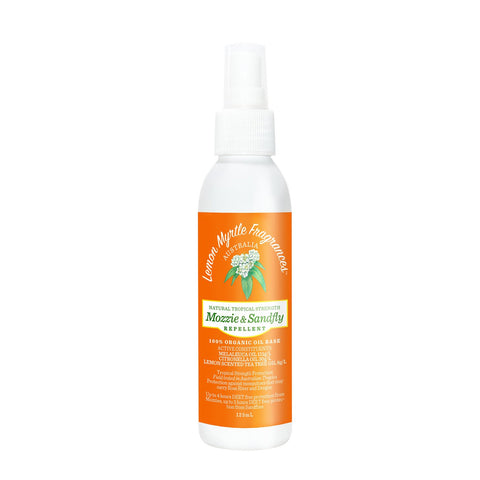 Lemon Myrtle Fragrances
Lemon Myrtle Fragrances Mozzie & Sandfly Repellent 125ml
Protect yourself from bug bites with Lemon Myrtle Fragrances Mozzie & Sandfly Repellent, for high level activity where ever you are with  an organic oil base.
Effective for up to 4 hours for mosquitoes – re-apply when required.
Effective for up to 3 hours for Sandflies/Biting Midgies
Ingredients
Active Ingredients: Melaleuca Oil 111g/L, Citronella Oil 30g/L, Lemon Scented Tea Tree Oil 8g/L.
Key Benefits
Organic Ingredients
Vegetarian