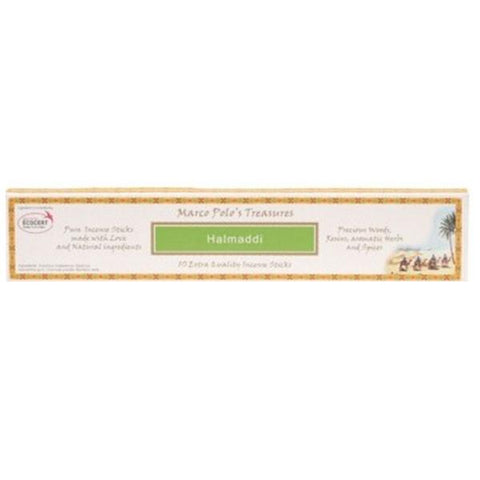 Marco Polo's Treasures
Marco Polo's Treasures Incense Sticks Halmadi - 10 Pack
Marco Polo's Treasures is a line of handmade incense that is truly natural and pure and is certified by ECOCERT.
Marco Polo's Treasures Pure Natural Incense Sticks are made with Love and Natural ingredients -  precious woods, resins, aromatic herbs and spices.
Ingredients:
Ailanthus Malabarica Gum, Machilus Macrantha Gum, Charcoal Powder, Bamboo.
Key Benefits:
Natural Ingredients
Precious Woods
Resins
Aromatic Herbs & Spices