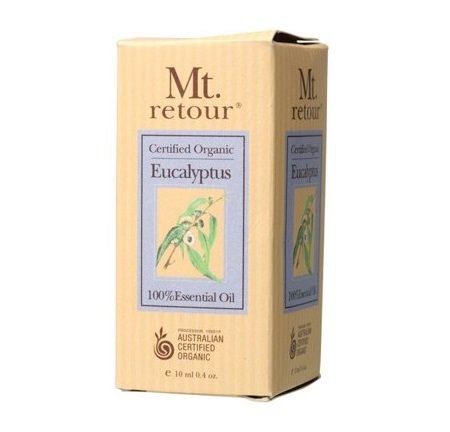 Mt Retour
Mt Retour Eucalyptus Essential Oil 10ml
In stock with supplier- ships within 5-7 business days
Mt Retour produce a high quality range of natural essential oils that are certified organic.
Assists in relieving stress, insomnia, migraines and nervous unrests.
Characteristic & Properties:
A large tree with pointed, blue-green leaves that are very aromatic.
Sensationally, Eucalyptus gives cool to the skin and warm feeling to the muscles. Also, it can help alleviate the fever symptoms. Eucalyptus has antiseptic, anti-inflammatory, antibacterial and antiviral properties as well that has shown benefits being used in vaporizers.
Respiratory support e.g. clear sinus, breakdown of mucus during cold & flu
(Mist this oil on your pillow, its fresh-cooling scent will assist in easing inhalation problems)
Relieve cramps
Insect Repellants
Promote Wound Healings
Directions:
Multipurpose Liquid (1ml/1ml)
Massage: 4 drops to 10 ml carrier oil
Bath: 5 drops
Vaporiser: 9-10 drops in a bowl of vaporizer
Not to be taken. Do not apply directly to skin
Keep out of reach of children.
User Guide/Precautions:
Eucalyptus essential oils are very powerful and should never be used undiluted on babies or young children (it is still safe to use in a diffuser or vaporizer); but can be used undiluted on adults with caution. Eucalyptus is one of the essential oils to be avoided by epileptics and those with high blood pressure as well.
Director's Comments:
This certified organic essential oil is of the highest certified organic standard made with Australian certified organic eucalyptus leaves. Along with relieving stress and insomnia it also offers the perfect relief from colds and flu. A few drops of certified organic eucalyptus essential oil can be added to a burner or you can add to your tissue and inhale.
Ingredients:
100% Pure Eucalyptus Essential Oil.
Key Benefits:
Certified Organic

GMO Free

100% Essential Oil

No Animal Testing

No Petrohemicals

No Artificial Fragrance

No Paraben & Sulfate

Ethoxylate Free