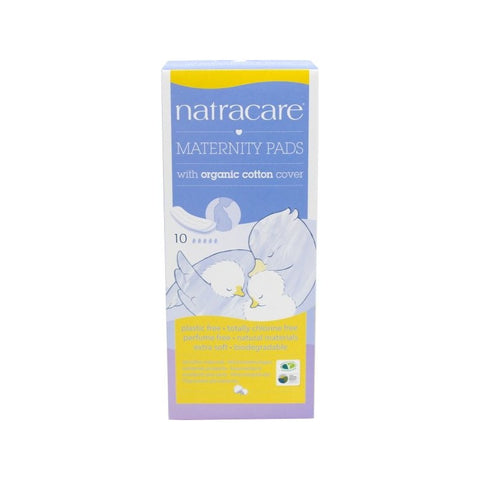 Natracare
Natracare Maternity Pads 10 pack
$8.00
$9.00
you save $1.00
Natracare certified organic cotton soft cleansing wipes are designed for women to use as part of their daily intimate hygiene, especially during menstruation and as an extra convenience when travelling. Resealable pack of 12 wipes.
Natracare's soft and strong, certified organic, 100% cotton wipes are infused with the certified organic essential oils of chamomile, calendula and French rose as well as natural plant extracts, all of which will cleanseand refresh, leaving the skin softened.
The gentle formula is free from alcohol, detergents, such as sodium lauryl sulphate (SLS and any of its close relatives), parabens, SHG and other types of toxic, formaldehyde releasing preservatives. The individual wipes and the solution ingredients are derived from natural, renewable and sustainable resources and are biodegradable and compostable.
Ingredients:
100% Certified Organic Cotton, Renewable and Sustainable Plant Cellulose.
Key Benefits:
Certified Organic

Natural materials

Non-chlorine bleached

Perfume free

Extra soft cover

Plastic free

95% Biodegradable

Natracare does not use any animal ingredients nor test on animals

Vegan Friendly
Certified by INTL
Country of Origin:
England