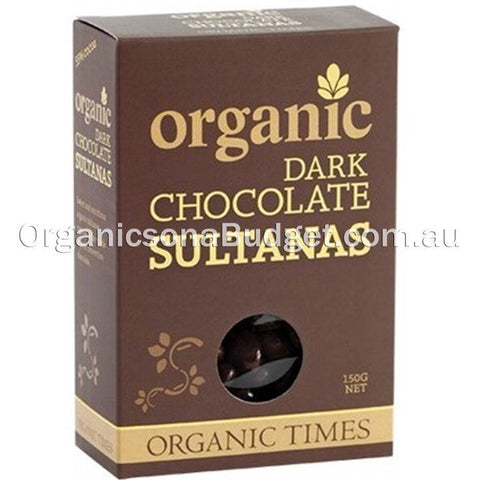 Organic Times
Organic Times Dark Chocolate Sultanas 150g
These gorgeous Organic Times dark chocolate sultanas will have you coming back for more!
Ingredients:
Dark Chocolate (60%) (Rapadura Whole Cane Sugar, Cocoa Mass, Cocoa Butter, Soya Lecithin), Sultanas (40%).
Key Benefits:
Certified Organic

GMO Free

Suitable for Vegetarians

Fair Trade

Please Note:
 This is a temperature sensitive product. During the hotter periods of October - April, products are prone to melting. Please order at your discretion. We do not recommend leaving these products outdoors for any periods of time.