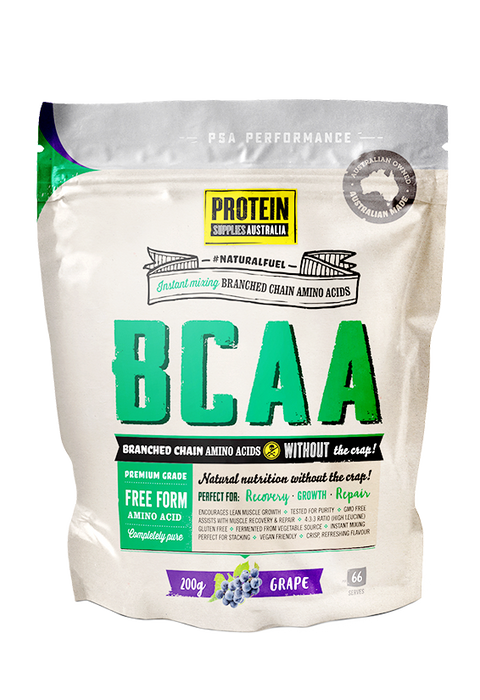 Protein Supplies Australia
Protein Supplies BCAA Grape - 200g
Want to aid muscle recovery, growth and repair? Try Protein Supplies All-Natural
Branched Chain Amino Acids (BCAA), which includes Leucine, Isoleucine and Valine which are free-form, meaning they do not need to be digested!
Ideal for stacking your sports nutrition supplements! Mix 1 heaped teaspoon with 250mL of your favourite beverage.
Ingredients:
Natural Flavour, Naturally Fermented Plant Based Branch Chain Amino Acids, Stevia, Citric Acid, Natural Colour (Grape Skin Extract), Sunflower Lecithin.
Key benefits:
GMO Free

Dairy and Gluten Free

Suitable for Vegetarians & Vegans
Not Certified Organic