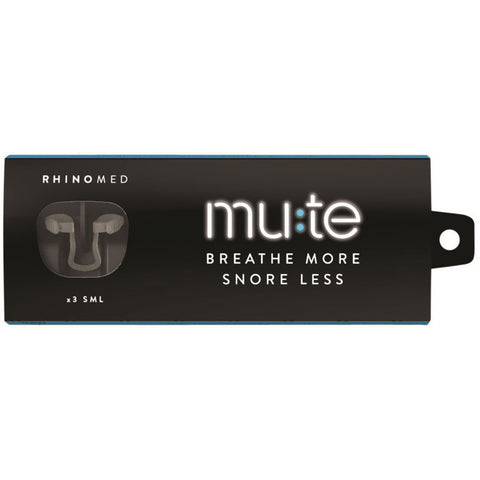 Rhinomed
Rhinomed Mute Snoring Device Small x 3 Pack
$20.00
$21.00
you save $1.00
The good nights sleep you've been craving is here with the new Mute Snoring device! 
Made from ultra-soft medical grade polymers, Mute increases the volume of air travelling through the nose during sleep, encouraging nasal breathing, which may alleviate congestion – factors critical to help reduce snoring and provide a better quality of sleep.
This natural method of opening up your airways is pain free and effective! The soft ribbed paddles on Mute's dilation system help Mute stay in place throughout the night. The ribbed paddles also create a cushioning effect where Mute is in contact with the internal walls of the nose.
Watch the instructional video here : https://youtu.be/qXIbp35hvaQ
If you would like a sizing guide, please contact us. Generally men are either Medium to Large, and women are Small to Medium.
Unsure of which size is correct for you? Then purchase the Starter Kit which has 1 of each size for you to get the perfect fit!