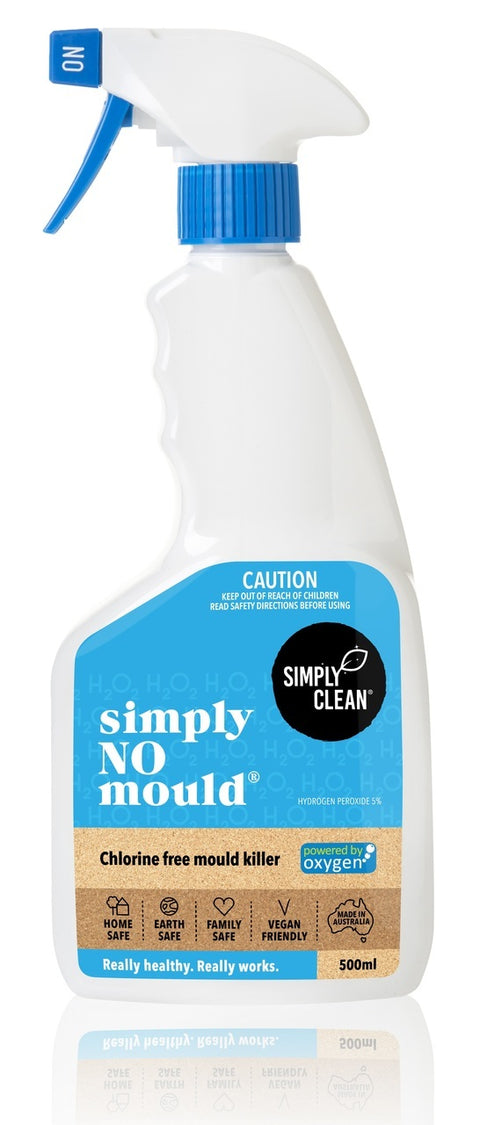 Simply Clean
Simply Clean Simply No Mould 500ml
Simply NO Mould is the healthy alternative to harsh chlorine-based mould sprays. The active ingredient, hydrogen peroxide, uses the power of oxygen to kill mould and fully biodegrades to just water and oxygen, leaving no harmful residue.
Safely kills interior mould & mildew on hard surfaces such as showers, baths, tiles, grout, bench-tops, fridge & freezer seals, sinks, painted walls, woodwork and glass

Chlorine-free also means no irritating and unhealthy odours.
Ingredients
Hydrogen peroxide (biodegradable mould killer & mild stain remover), citric acid, alcohol (plant derived ethanol, sodium C14-16 olefin sulfonate & polyalkylene oxide (biodegradable surfactants), water.


Key Benefits
Toxin Free
No Artificial Fragrance
No animal testing or animal products
Family safe and earth safe
Safe for food prep surfaces