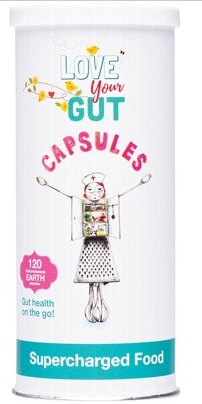 Supercharged Food
Supercharged Food Heal Your Gut 120 capsules
$22.00
$23.00
you save $1.00
Heal Your Gut Powder is a very simple and natural approach to improving gut health. A clean and cleansed digestive track contributes to better digestion of food and better absorbtion of mineral and nutrients! Diatomaceous Earth works like a little brush to the digestive tract like plaque builds up on your teeth, so does your digestive tract! Diatomaceous Earth softly 'sweeps away' impurities and keeps your colon toned, efficient and clean- the way it should be!
Ingredients:
Food-Grade, Fresh Water Diatomaceuous Earth (Amorphus Silica).
Key Benefits:
GMO Free

Vegan

100% Natural

Australian Owned and Made

Gluten Free
Not Certified Organic
Country of Origin:
Australian made.
Barcode
806809664845