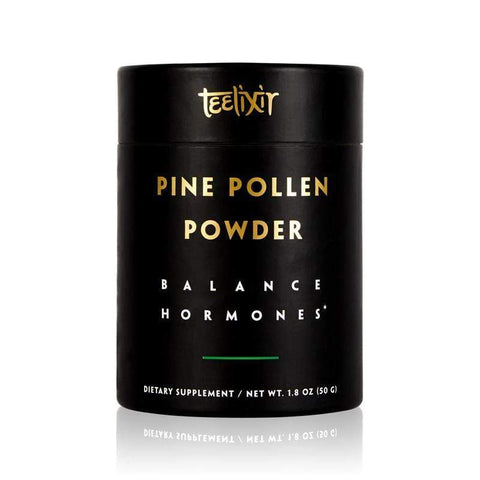 Teelixir
Teelixir Pine Pollen 50gm
$24.00
$25.00
you save $1.00
Pine pollen is a powerful nutritive superfood boasting over 200 bio-active nutrients.
It is high in antioxidants (including SOD), vitamins, minerals, MSM, and is a complete protein containing over twenty amino acids, including all eight essential amino acids.
Pine pollen is a potent source of phyto-androgens and a naturally derived source of testosterone. These rare-to-be-found-in-nature compounds include Androstenedione, Androgens, DHEA, and Androsterone. Please note that this is not a steroid and therefore, you will not experience any side effects as such.
Pine Pollen is beneficial for women too. Women require these bio-identical androgen hormones as well, just not as much as men. Don't worry ladies, taking Pine Pollen powder will not make you wake up with a deep voice, muscles, and a moustache.
Men and women need Pine Pollen powder for the same reason- to effectively support hormone balancing by increasing androgens and detoxifying xeno-estrogens from the body.
Ingredients
98% Cracked-cell wall Pine pollen for maximum absorption rate and digestibility. No added grains, fillers, preservatives, salt, sugar, or starch.