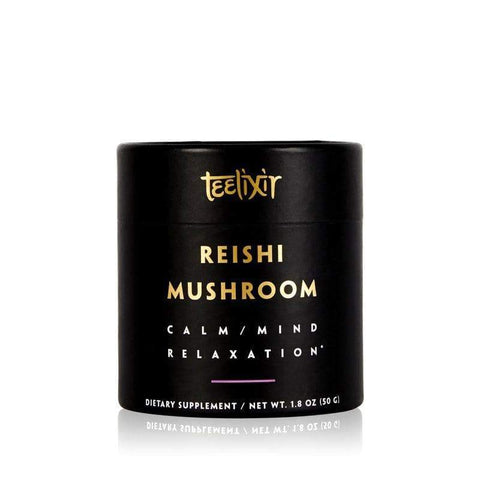 Teelixir
Teelixir Reishi Superfood Mushrooms
Reishi mushroom (Ganoderma lucidum), also known as Ling Zhi, is one of the most famous and highly revered tonic herbs of all time! It has been used in Traditional Chinese Medicine (TCM) for thousands of years to strengthen the immune system, reduce stress, increase energy, and promote healthy aging and longevity.

Reishi is regarded as the best "spirit elevating" (Shen) tonics that positively promotes mental well-being, calmness, and helps cultivate more peace, love, and happiness in one's life.
Benefits:
Reduces Stress
Heart
Liver
Lungs
Kidneys
Hair and Skin
Elevates Mood
Immunity
Promotes Sleep
Increases Energy
Soothes Allergies
Nervous System
1/2 Tsp per day or 1.7 g. Individuals sensitive to herbs may want to start with 1/4 tsp.
Ingredients
Wild Cultivated And 100% Log-Grown (Duanwood) Red Reishi Mushroom (Ganoderma Lucidum) Fruiting Body. No added grains, fillers, starch, or mycelium.