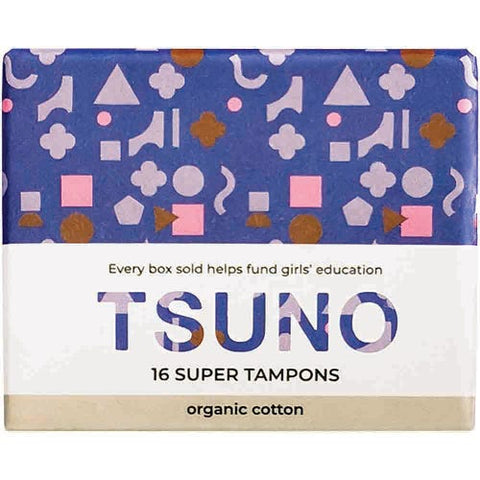 Tsuno
Tsuno Tampons Super Organic Cotton 16pk
Tsuno tampons are made from certified organic cotton individually wrapped in biodegradable sleeves, and finally packaged in recyclable cardboard boxes.
50% of Tsuno profits are donated to charities that focus on empowering women, with the main focus being education and menstrual support. 
These tampons are suitable for light flow - approximately 8g absorbency. Tsuno tampons are certified by the Global Organic Textile Standard (GOTS), and registered under the Therapeutic Goods Administration.
Ingredients:
Certified Organic Cotton Tampons & Organic Cotton Thread.
Natural materials

Non-chlorine bleached

Perfume free