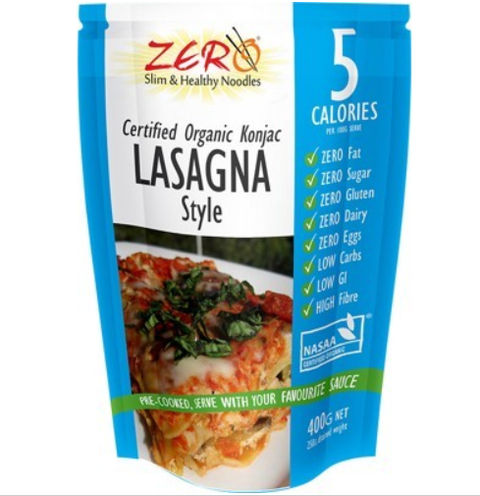 Zero Slim & Healthy
Zero Slim & Healthy Certified Organic Konjac - Lasagna Style 400g
$3.00
$4.00
you save $1.00
Zero Slim and Healthy Konjac Pasta is made of 100% vegetable fiber from the Konjac plant. These lasagna style noodles are certified organic and odourless as well as gluten free!
These come packed in purified water with a BPA free packaging.
Just 5 calories per 100g serve, these noodles are fat free, sugar free, dairy free and free of any unnatural additives.
Ingredients
Purified Water, Certified Organic Konjac Fibre, Food Grade Calcium Hydroxide.

Key Benefits
Certified Organic
Gluten Free
Dairy Free
Vegetarian
Vegan Friendly
Very Low Calorie