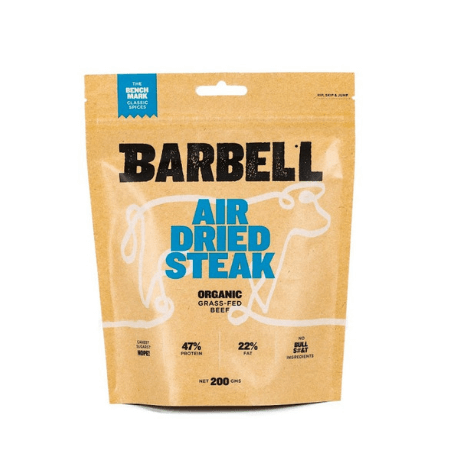 Barbell Foods
Barbell Foods Benchmark Air Dried Steak 200g
$18.00
$19.00
you save $1.00
Barbell Foods air dried steak is not your run of the mill jerky! Barbell is healthier and tastier than jerky and contains no preservatives, dairy, gluten, soy or added sugar. 
Biltong is a traditional South African food, where large beef steaks are marinated in vinegar, spiced and then hung to air dry in a controlled environment at ambient temperatures.
Ingredients
Certified organic grass-fed Australian beef, white vinegar, sea salt, coriander seed, black pepper, cloves, cayenne pepper and rosemary extract.
Benefits
Dairy Free
Non GMO Ingredients
Certified Organic Ingredients